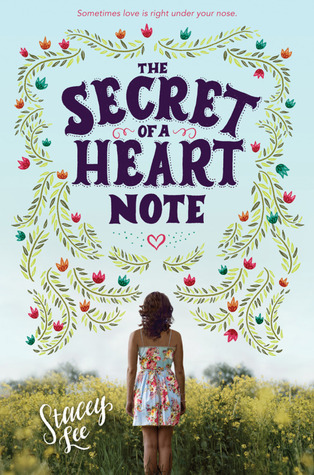 Sometimes love is right under your nose. As one of only two aromateurs left on the planet, sixteen-year-old Mimosa knows what her future holds: a lifetime of weeding, mixing love elixirs, and matchmaking—all while remaining incurably alone. For Mim, the rules are clear: falling in love would render her nose useless, taking away her one great talent. Still, Mimosa doesn't want to spend her life elbow-deep in soil and begonias. She dreams of a normal high school experience with friends, sports practices, debate club, and even a boyfriend. But when she accidentally gives an elixir to the wrong woman and has to rely on the lovesick woman's son, the school soccer star, to help fix the situation, Mim quickly begins to realize that falling in love isn't always a choice you can make.
Sweet, holy love of cute boys. Someone find me a Court, and fast.
I like to think that I am past the point at which I fall in love with teenage boys in books because - let's be real, at my age it's a little creepy - however Court is the lovely, non-stereotypical YA boy that I needed to read when I was in my teens.
Like don't get me wrong, Mimosa and Dahlia were great characters too, but I just adored Court - and obviously the romance between him and Dahlia.
Let me just put this out there. This book is light, it's cute, it's downright adorably awkward at times... but it also cover topics like racism and alienisation, it takes these topics and writes about them in a way that feels fully integrated into the plot and not at all forced.
Stacey Lee's writing style is so real. When she was describing tastes and scents I felt like I was experiencing them along with Mim. It was so well done and so deep and I can't fault it.
In fact, there is so very little that I can fault in this book. If anything, I might have to say that sometimes when Lee sometimes wrote about the scents, or the history or things like that I was pulled away from the moment we were in, but other than that tiny little issue... I loved this book!
Book released 27th December 2016 by Katherine Tegan
Book received from the publisher/author in exchange for an honest review