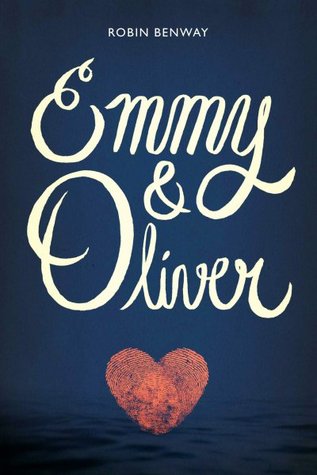 Emmy's best friend, Oliver, reappears after being kidnapped by his father ten years ago. Emmy hopes to pick up their relationship right where it left off. Are they destined to be together? Or has fate irreparably driven them apart?

Emmy just wants to be in charge of her own life.

She wants to stay out late, surf her favorite beach—go anywhere without her parents' relentless worrying. But Emmy's parents can't seem to let her grow up—not since the day Oliver disappeared.

Oliver needs a moment to figure out his heart.

He'd thought, all these years, that his dad was the good guy. He never knew that it was his father who kidnapped him and kept him on the run. Discovering it, and finding himself returned to his old hometown, all at once, has his heart racing and his thoughts swirling.

Emmy and Oliver were going to be best friends forever, or maybe even more, before their futures were ripped apart. In Emmy's soul, despite the space and time between them, their connection has never been severed. But is their story still written in the stars? Or are their hearts like the pieces of two different puzzles—impossible to fit together?
Look. Audrey, Wait! by Robin Benway was indisputably one of the best book of my mid-teen years. It was entertaining and sarcastic and meaningful in all the right ways. If there was anyone in the world who thought that I was not going to be devouring Emmy & Oliver like a rabid fangirl zombie then they are sadly wrong. Robin Benway has the x-factor and the rest of us are just slaves to her awesomeness.
This book had all of the things that made Audrey, Wait! so darned fantastic and some added bits. It has the boy-next-door romance, some typical best friend drama mixed in with the fact that the main character and her love interest have a very interesting back story. I just loved the way that this story is set up where Oliver has been kidnapped, everyone is worrying about his well-being, it's been like a decade but he is still a big name in the small town. Then he comes back, but he isn't traumatised or anything, he had a good upbringing and everyone is telling him he should be angry but he never knew anything was wrong! It makes for some difficult familial relationships. I love how Benway added the dynamic that Oliver wasn't mentally scarred or anything yeah he's troubled, but he isn't an abused mess.
Emmy was a perfect character. She was so caring, a great friend and genuinely a good person without coming across as too good. Her friends - Caro and Drew, have their own plotlines that fit well into the book and make them more relatable as well. There was just a very unique cast of characters that worked together and develop through the book and this felt just as much about that as it did about the developing romance.
Overall, I'm not saying that Emmy & Oliver was without it's flaws and it doesn't stand out as much as Audrey Wait! did, but Benway's signature sarcastic, entertaining voice was there and the characters were brilliant. I would recommend this book to fans or Sarah Dessen or Jennifer E. Smith, or anyone looking for a contemp read with that little bit extra.