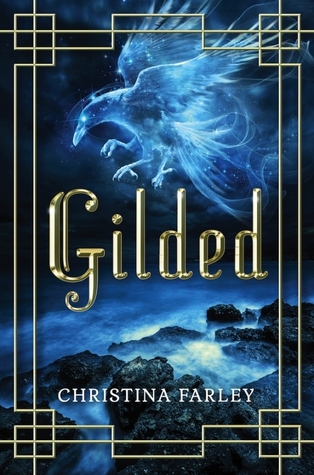 Sixteen-year-old Jae Hwa Lee is a Korean-American girl with a black belt, a deadly proclivity with steel-tipped arrows, and a chip on her shoulder the size of Korea itself. When her widowed dad uproots her to Seoul from her home in L.A., Jae thinks her biggest challenges will be fitting in to a new school and dealing with her dismissive Korean grandfather. Then she discovers that a Korean demi-god, Haemosu, has been stealing the soul of the oldest daughter of each generation in her family for centuries. And she's next.

But that's not Jae's only problem.

There's also Marc. Irresistible and charming, Marc threatens to break the barriers around Jae's heart. As the two grow closer, Jae must decide if she can trust him. But Marc has a secret of his own—one that could help Jae overturn the curse on her family for good. It turns out that Jae's been wrong about a lot of things: her grandfather is her greatest ally, even the tough girl can fall in love, and Korea might just be the home she's always been looking for.
I am what may be called a koreaboo - one of those annoying white westerners with an unhealthy obsession with Korean culture. It starts with K-pop, but doesn't end there because I now love korean mythology and history and all of that. Therefore, it seemed only right that I snatch up the chance to review Gilded. It's weird, because as a reader I really enjoyed this book. As a reviewer, I found some flaws in it that I can't quite get over.
Let me talk about the good first: I loved the plot of this book, and the action never stops. Despite a few flaws with Jae Hwa (and the way she treated people at times), she actually got off her feet and did stuff and I did as a whole like her character. I think the interpretation of Korean myths was well done and Farley had clearly done some research because the execution was well done and well explained. I enjoyed the book as a reader, but when you start to look deeper there are some problems.
Farley is a good author; the writing flowed and the dialogue felt natural for the most part. However there are some similes and phrases that she uses that make me think she was trying to always remind us that Jae Hwa is korean. The constant references to kimchi - at points Jae Hwa compares herself to Kimchi - and the fact that Jae Hwa is a black belt at Tae Kwon Do are just a few of these things, but they are always there. That being said, there is a lack of Korean people in the book. The love interest is called Mark, her best friend is another American-born Korean called Michelle... where is the culture immersion!? Not to mention the fact that Jae mentions missing her friends back in the US... does she once call them or skype them or email them? No.
I guess overall, Gilded was a good, fast paced read on the surface, so controversially it's getting a higher rating then I should give it, but if you're picking it up solely for the setting and the culture, I'd say give it a miss. Gilded is not much more than a pretty average YA fantasy read.
Overall Rating: C+
Book released 1st March 2014 by Skyscape
Book received from the publisher/author in exchange for an honest review