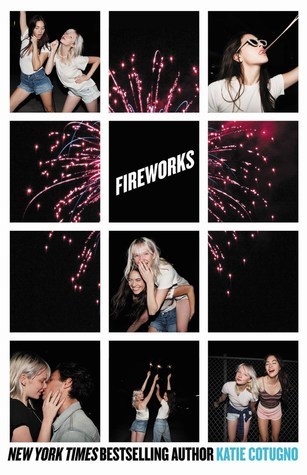 It was always meant to be Olivia. She was the talented one, the one who had been training to be a star her whole life. Her best friend, Dana, was the level-headed one, always on the sidelines, cheering her best friend along.

But everything changes when Dana tags along with Olivia to Orlando for the weekend, where superproducer Guy Monroe is holding auditions for a new singing group, and Dana is discovered too. Dana, who's never sung more than Olivia's backup. Dana, who wasn't even looking for fame. Next thing she knows, she and Olivia are training to be pop stars, and Dana is falling for Alex, the earnest, endlessly talented boy who's destined to be the next big thing.

It should be a dream come true, but as the days of grueling practice and constant competition take their toll, things between Olivia and Dana start to shift . . . and there's only room at the top for one girl. For Olivia, it's her chance at her dream. For Dana, it's a chance to escape a future that seems to be closing in on her. And for these lifelong best friends, it's the adventure of a lifetime—if they can make it through.
Ah. Well.
First thing first, I enjoyed Fireworks. I truly did, it was such a throw back to the time of Backstreet Boys and N*Sync and Destiny's Child and that was my time. So that was what sold me on this book.
That being said, I just didn't love this book. It lacked depth that I always find in more 'modern' comtemporary novels. The characters felt so one-dimensional to me, that whilst I enjoyed the story, it was more for the setting and the time as opposed to the characters and the arcs. I feel like this book was carried so well by it's setting and the fact that the target audience for YA books are the people that grew up through bubblegum pop music, that it kind of doesn't aim to be too meaningful or even realistic.
Katie Cotugno is a good writer - no doubt about that - she manages to write in a way that fits the age of the characters, and that in itself is such a big part of writing YA.
Overall, whilst I enjoyed the experience of reading Fireworks, I do not ultimately feel that this book is memorable. It was a good book, I just wouldn't go as far as to call it great.