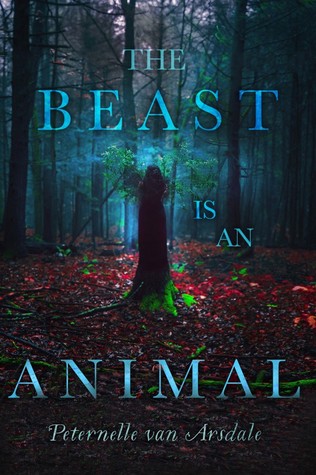 A girl with a secret talent must save her village from the encroaching darkness in this haunting and deeply satisfying tale.





Alys was seven when the soul eaters came to her village.





These soul eaters, twin sisters who were abandoned by their father and slowly morphed into something not quite human, devour human souls. Alys, and all the other children, were spared—and they were sent to live in a neighboring village. There the devout people created a strict world where good and evil are as fundamental as the nursery rhymes children sing. Fear of the soul eaters—and of the Beast they believe guides them—rule village life. But the Beast is not what they think it is. And neither is Alys.





Inside, Alys feels connected to the soul eaters, and maybe even to the Beast itself. As she grows from a child to a teenager, she longs for the freedom of the forest. And she has a gift she can tell no one, for fear they will call her a witch. When disaster strikes, Alys finds herself on a journey to heal herself and her world. A journey that will take her through the darkest parts of the forest, where danger threatens her from the outside—and from within her own heart and soul.
This book has sat on my kindle for over a year and I just never got around to reading it. I think I was a little apprehensive since I'd been so excited pre-release so i kept putting it off since I'd bigged it up in my head. I think maybe I did myself an injustice by leaving it so long. A few years ago, I would have enjoyed this. Now, I simply was underwhelmed
.
The Beast Is An Animal was not the book that I was expecting. It did have a brilliant premise, and it could have been so amazing but it just really lacked in the world-building. There were so many things not properly explained or wrapped up, some things - like the climax - just kind of happened and fizzled out and other things like the first half of the book just dragged. I know we're supposed to go from viewing the Beast as a bad monster to some sort of good guy, but I just had no opinion on it. I know we're supposed to start questioning whether or not Alys is letting the darkness in, but things were just not consistently developed.
I would have loved more focus on pious villagers since I love that overly devout cult feel - it could have been very 'The Village' but that was glossed over until it became a convenient plot device which for me was this books greatest failing.
The book started out by getting me interested, but throughout the book my interest just waned until I reached the end and to be honest by that point I didn't care about what happened, I was just kind of glad it was over.
Overall, this was not an awful book but I just was not gripped... I'm glad it was a standalone.
Book released February 28th 2017 by Margaret K. McElderry books
Book received from the publisher/author in exchange for an honest review