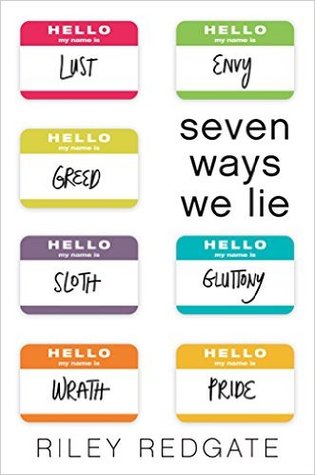 Paloma High School is ordinary by anyone's standards. It's got the same cliques, the same prejudices, the same suspect cafeteria food. And like every high school, every student has something to hide—whether it's Kat, the thespian who conceals her trust issues onstage; or Valentine, the neurotic genius who's planted the seed of a school scandal.

When that scandal bubbles over, and rumors of a teacher-student affair surface, everyone starts hunting for someone to blame. For the unlikely allies at the heart of it all, the collision of their seven ordinary-seeming lives results in extraordinary change.
The first thing that I wanted to mention is that I have never seen multiple narrators done so well. There are seven narrators in this book and each of them had their own individual voices - it was so unbelievably well done and I never had to go back and find out who's voice I was reading.
This book revolves around seven characters and their intertwining lives. There is a mystery aspect, but for the most part this book is about those seven characters - some more prominent than others - growing, their lives changing and realising that there can be more to their lives than they think. My favourite story was Olivia's - she's broken, and as a result she sleeps with different guys and has earned herself a title as being easy. This book deals with that slut-shaming in the best way possible. I remember conversations on double standards and it was so well done. Olivia's story intertwines with Matt's - also a brilliant character. It's absolutely brilliantly done.
There were just one or two times when the conversation didn't quite flow as easily as I would have hoped and I ended up being pulled away from the story for a moment, but for the most part I loved this book. It was so well done.