"Waiting On" Wednesday is a weekly event, hosted at
Breaking the Spine
, that spotlights upcoming releases that we're eagerly anticipating.
Anyway, here is my WOW pick, let me know what you think and link me to yours!
Winner's Kiss by Marie Rutkoski
March 10th 2016 by Bloomsbury Childrens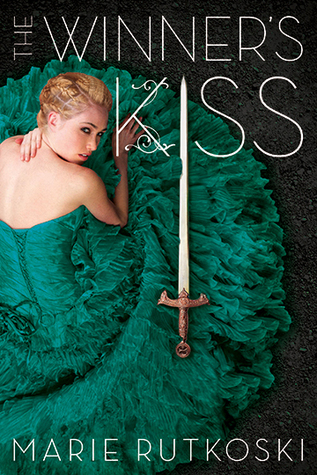 War has begun. Arin is in the thick of it, with the East as his ally and the empire as his enemy. He's finally managed to dismiss the memory of Kestrel, even if he can't quite forget her. Kestrel turned into someone he could no longer recognize: someone who cared more for the empire than for the lives of innocent people—and certainly more than she cared for him. At least, that's what he thinks.

But far north lies a work camp where Kestrel is a prisoner. Can she manage to escape before she loses herself? As the war intensifies, both Kestrel and Arin discover unexpected roles in battle, terrible secrets, and a fragile hope. The world is changing. The East is pitted against the West, and Kestrel and Arin are caught between. In a game like this, can anybody really win?
I devoured the first two in this series earlier this year and now I am in stasis waiting for the last. Note: I absolutely love this cover :) The dress is so pretty and it will match the other pretties on my bookshelf!
---
Remembrance by Meg Cabot
February 2nd 2016, William Morrill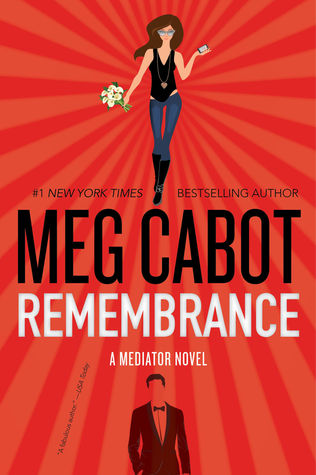 In REMEMBRANCE, the seventh installment of the Mediator series, all Susannah Simon wants is to make a good impression at her first job since graduating from college (and becoming engaged to Dr. Jesse de Silva).

But when she stumbles across an ancient murder, old ghosts—and ex-boyfriends—aren't all that come back to haunt her.
OH MY GOD!
I used to write post #6 fanfiction about Suze and Jesse I love love loved them so I neeeeeeeeeed this like yesterday.