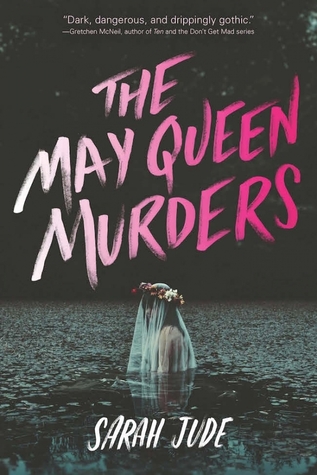 Stay on the roads. Don't enter the woods. Never go out at night.

Those are the rules in Rowan's Glen, a remote farming community in the Missouri Ozarks where Ivy Templeton's family has lived for centuries. It's an old-fashioned way of life, full of superstition and traditions, and sixteen-year-old Ivy loves it. The other kids at school may think the Glen kids are weird, but Ivy doesn't care—she has her cousin Heather as her best friend. The two girls share everything with each other—or so Ivy thinks. When Heather goes missing after a May Day celebration, Ivy discovers that both her best friend and her beloved hometown are as full of secrets as the woods that surround them.
This was one of my most highly anticipated book of this year and despite the fact that maybe it didn't live up to my rather high expectations I still really enjoyed it.
I loved the setting that Jude wrote, this eerie, creepy southern village where the inhabitants live a traditional life away from the other townspeople. It was original and culty and really made the whole thing work for me. The characters and their relationship dynamics worked so well too - I loved that small village hillfolk feel in people's interactions.
The set up of the story was brilliant too. I love the history and this elusive 'boogeyman' type character that the kids grow up fearing, and the mystery behind the deaths and the kidnappings was so brilliant as well.
I do, however, feel that the ending really let this book down. I feel that in her need to make the story twisty and turny, Jude lost sight of her original plan and everything became a bit comical, with motives and culprits everywhere. It seemed really silly, and took away from the more seriousness of the rest of the book.
Overall, I enjoyed the most of The May Queen Murders, but the ending really took away from the rest of the book - to be fair, the ending is a pretty key part of a story.